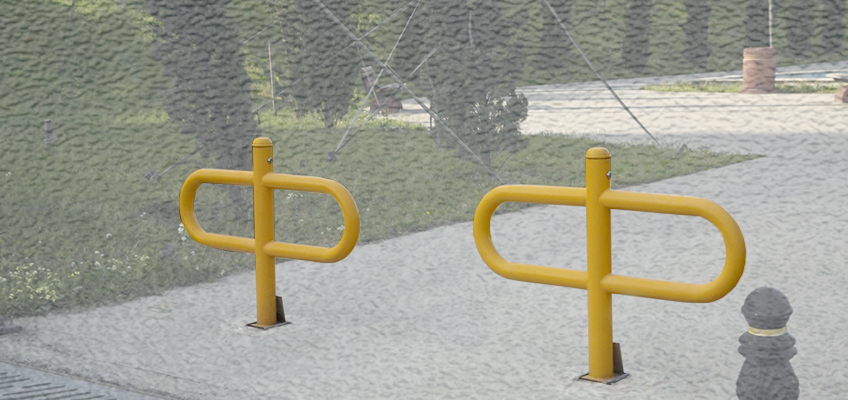 Triple Removable Bollard PL-UD
Triple Removable Bollards are being used for multiple purposes such as preventing impacts to garbage dumpsers, closing no parking areas. Working method of Tripple Removable Bollards are same with Single Removable Bollard.
Removable bollard is being used with a padlock system when it is needed to mount on deep galvanised connection apparatus with 20 cm foundation. Cap of connection aparatus of removable bollard prevents filling of dust and pebbles when bollard has removed from area. It includes reflective tape for being visible in nights.
Diameter: 76 mm
Wall Thickness: 3 mm
Height: 700 mm
Weight: 12 kg
Color: Can be painted in desired color with electrostatic powder paint
Cap: Steel
Anchorage: Gallvanized
Warranty Perriod:
Manufacturing Deflect: 10 year